Sabrina's Laws of the Game
Sabrina Ionescu, basketball player of the New York Liberty, was given her own signature Nike shoe. She's one of very few female athletes to do so. You only get a nike shoe when you're good. So it was time to tell other people how she got there.

In Sabrina's Laws of the Game we created 5 main laws. Each law came with a key visual and extentions that lived out in the real world and or online.

*This campaign's rollout is still rolling*
Law 1: Be a Student of the Game
Sabrina Ionescu got her start at University of Oregon. We wanted to honor her with something at the University of Oregon.


Coming soon!
LAW 2: PRACTICE PRACTICE PRACTICE PRACTICE PRACTICE PRACTICE

Sabrina is known for her lengty and hardworking practice schedule.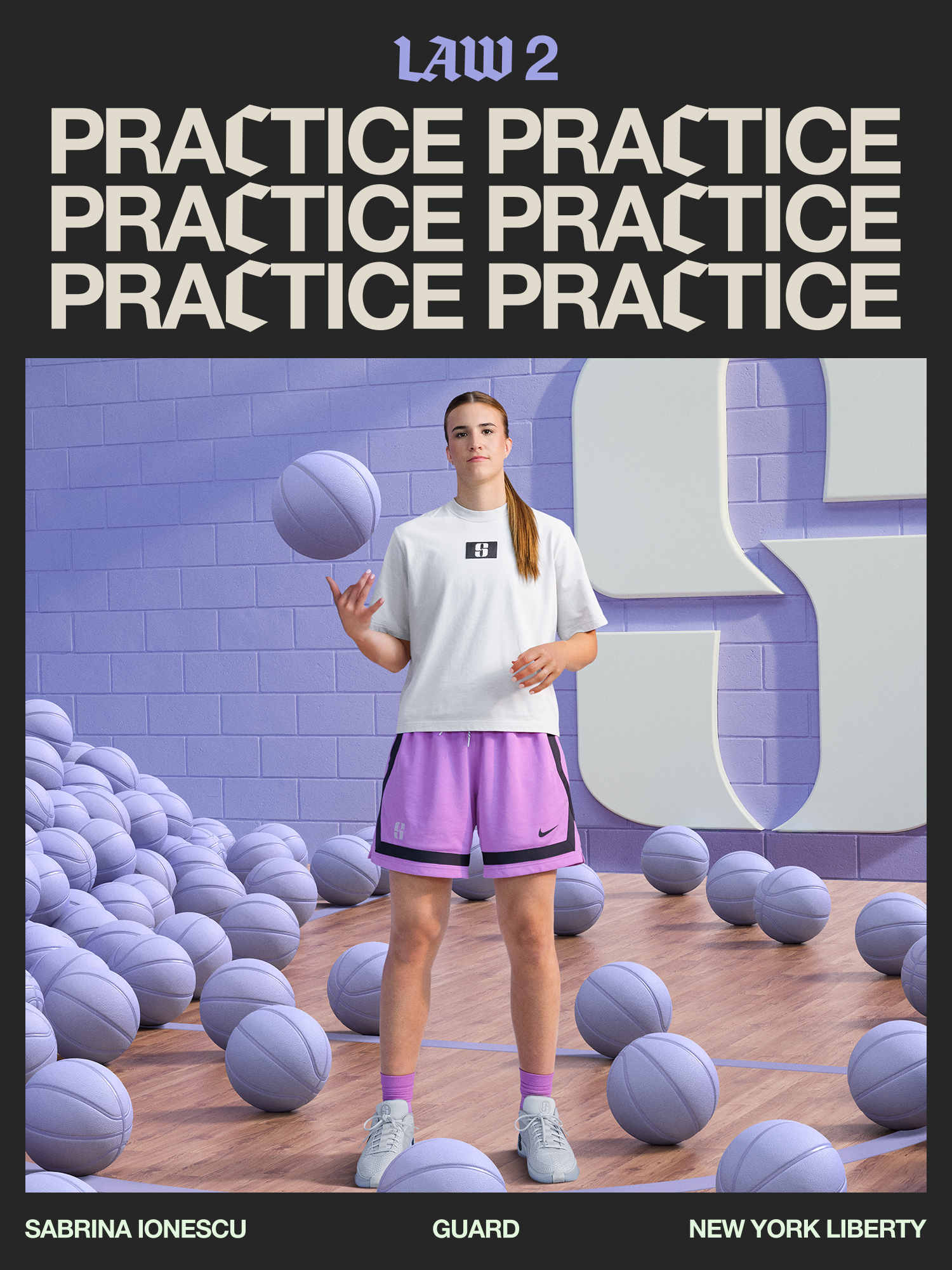 LAW 3: STAY 3 STEPS AHEAD

Sabrina is known to be crafty on the court. She can see things before anyone else can.

Law 4: Use Doubt to Your Advantage
Sabrina used to play grown-ups on the basketball court for slurpee money. So we created a custom slurpee cup that you buy at 7-11 in New York and Eugene.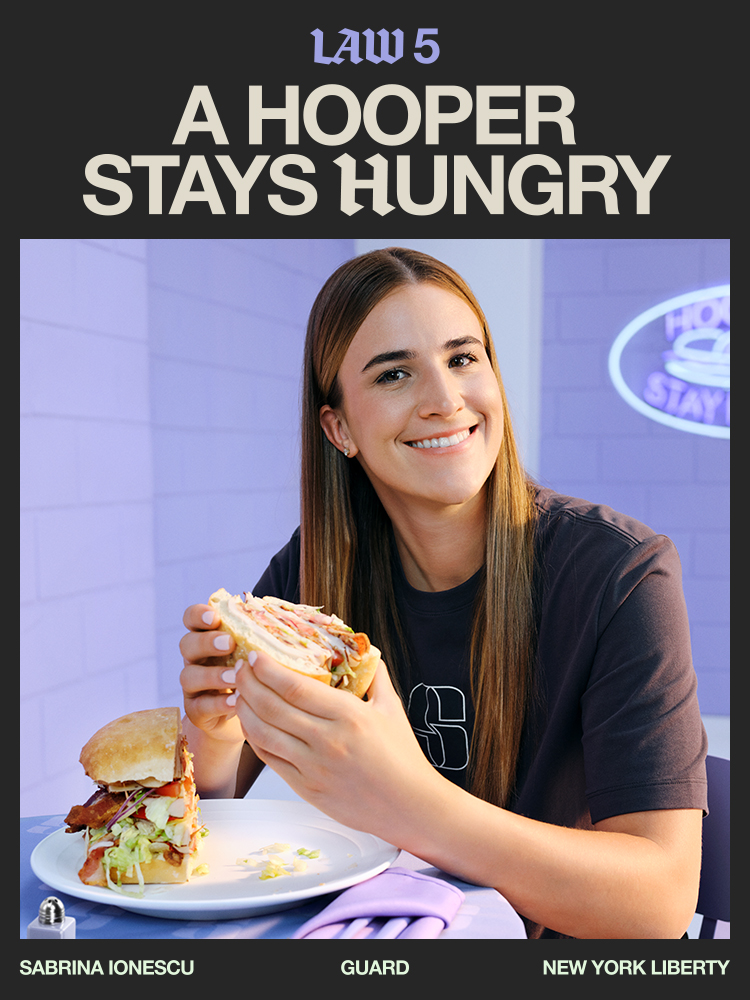 Law 5: A Hooper Stays Hungry
Sabrina is the triple double queen so we made a triple double sandwich. We partnered with Katz Deli in New York to make a triple double sandwich.

24–09–2024



Allstate
There are some people who just know. We all have that person we trust. They know not to eat gas station sushi, they know righty means tighty and lefty mean loosey, and they also know what insuranse to buy. Some people just know.

We won Allstate with this work.



24–09–2024

Serena's Retirement
Serena retired from playing tennis. We wanted to show that by Serena changing nothing, she changed everything. We made hoodies with our film title and helped to design shoes based on Sabrina's ionic outfits.




Partners
Writer: Jordan Dimwhitty
Art Director: Whitney Downing
Creative Directors: Ryan and Alberto



24–09–2024

KFC x CROCS
Somebody, somewhere allowed us to make a chicken croc that actually smelled like chicken. They also allowed us to partner with Paper Magazine, debut it at fashion week, and send it to Kim Kardashian.
It sold out in 8 mins.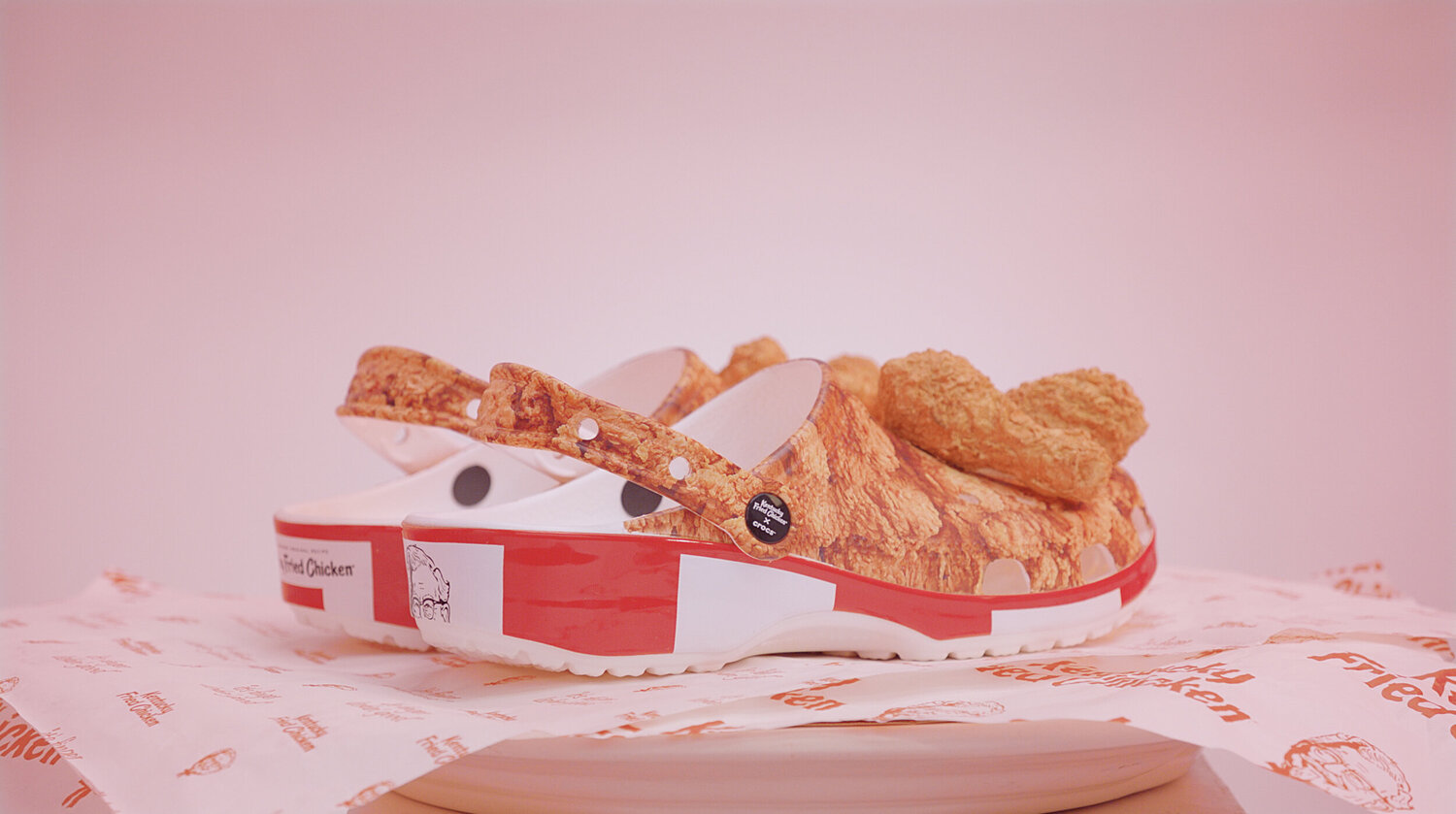 Partners

Writer - Tyler Archibald

Art Director - Whitney Downing

Designer - David Trujillo

Creative Directors - Jarrod Higgins & Lawrence Melilli

Press TMZ The Shade Room
Kim Kardashian

Buy them on

stockx






24–09–2024

Goodbye, Old Stuff
Clash of Clans wanted to celebrate HammerJam, a new update in their game. We created a little short musical with Psyop that said goodbye to their old stuff.
It trended #2 on Youtube






Partners
Writer - Andy Lindblade
Art Director - Me
Creative Directors - Jarrod Higgins & Lawrence Mellini





24–09–2024